Aluminium Composite Sheet
Nowadays, Aluminum composite sheet is one of the well-known and famous materials used in building outer view. Lightness and decreasing building load are among the most significant top features of the said material. Moreover, modern beauty and some of physical and chemical characteristics of the said material have changed it to one of the most unrivaled construction material. High quality of Aluminum composite sheets due to use of the best raw materials conforming to the European standards has caused that REYNOBOND is one of the newest products competing similar foreign brands. Moreover, producing the said product inside the nation has caused that it is more affordable comparing its price to similar local and foreign brands in terms of cost-effectiveness. This has attracted the close attention of specialists and those involved in building industry.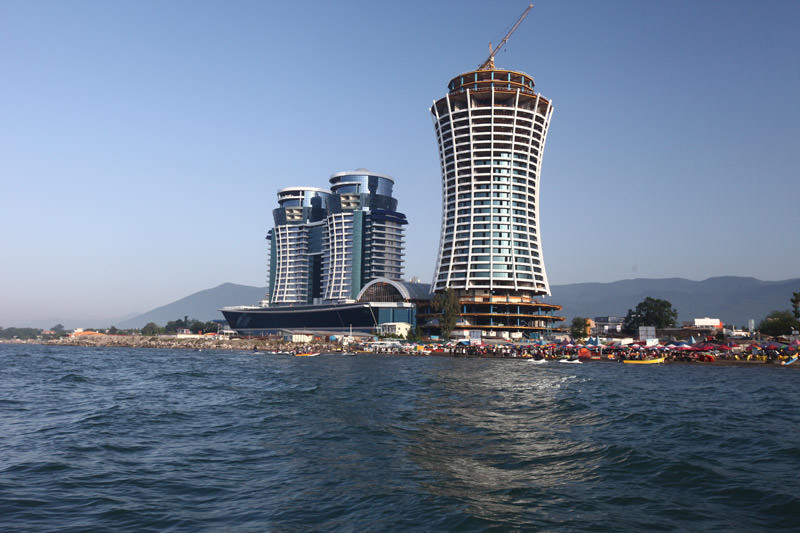 Advantages of REYNOBOND Sheet
Lightness
Various forms and shapes
High color resistance against acid rains
Various color spectrums
Large and various dimensions
High execution speed
Light substructure materials
Variety in execution
Panel ability of replacement
Sound insulator
The quality of REYNOBOND sheet has always been one of the greatest goals of this Company of which achievement has caused that REYNOBOND is identified as the best and the most reliable replacement for imported items mainly of poor quality.
Characteristics of Aluminum Composite Sheet (REYNOBOND)
REYNOBOND is a certain kind of Aluminum composite sheet consisting of Aluminum and Polyethylene of which use in any arrangement is the same as wearing the Aluminum clothing to give more beauty and to protect the structure. Use of panel composite sheet is cost-effective and limitation in providing fresh and various patterns in outer view of any kind of building not only leads to imagination of designer but also we shall not encounter with drop in quality and durability of the consuming product either for deciding either a new building or restoration and rehabilitation of an old building, live and colorful surfaces and beautiful details in design of building outer view shall give a fresh beauty to buildings.
| Particulars | Remarks |
| --- | --- |
| Alloy | AA1100 Alloy3003 |
| Sheet thickness | 4-5 mm |
| Thickness of Aluminum sheets (surface-beneath) | 0.3 mm |
| Color of panel | FEVE Anti Stain- Metallic PVDF |
| Color thickness | PPG < or equals to 26 microns- USA |
| Protective layer thickness | 8 microns |
| Thickness of polyethylene core | 3 mm |
| Sound insulator | 25 Decibels- drop in sound transmission |
| Thickness of resin glue | 7 micros |
| Kind of resin glue | DOPOND- USA |